Boat Gallery
Available as Prints and Gift Items
Choose from 2 pictures in our Boat collection for your Wall Art or Photo Gift. All professionally made for Quick Shipping.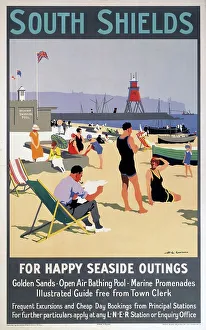 Featured Print
South Shields LNER poster, 1923-1947
London & North Eastern Railway (LNER) poster showing the Tyneside resort of South Shields. Artwork by H G Gawthorn
© Please read our licence terms. All digital images must be destroyed unless otherwise agreed in writing.
Boat, Seaside, South Shields