All orders are protected by
our Pixel Perfect Guarantee

Fast, Safe Delivery
and Easy Returns
Home > Panoramic
(Greeting Card)
Greeting Card of Coronation A4 Class steam locomotive crosses the Royal Border Bridge at Berwick-upon-Tweed
check Made in UK
check Pixel Perfect Reproduction
check Made with high-grade materials
check Carefully packed to aid safe arrival
check UK delivery from only £1.02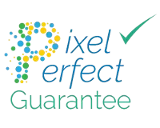 Most popular orders
of this image

Photographic Print
Select this product

Jigsaw Puzzle
Select this product

Framed Print
Select this product
Info
Reviews


Delivery

Pixel Perfect
Greeting Card of Coronation A4 Class steam locomotive crosses the Royal Border Bridge at Berwick-upon-Tweed
Personalised cards suitable for Birthday Cards, Wedding and Anniversary Cards, Graduation Cards, Thank You Cards and much more
Coronation A4 Class steam locomotive crosses the Royal Border Bridge at Berwick-upon-Tweed, 1937. The Coronation is crossing the bridge (opened by Queen Victoria, 1850) hauled by 'Dominion of Canada' No 4489. This engine was presented with a Canadian railway type bell by the Canadian Pacific Railway in 1938, and was mounted in front of the chimney. The train consists of the summer formation of four articulated pairs of coaches and observation car
© Copyright National Railway Museum / Science & Society Picture Libr
Media ID 8340491
Greeting Card
Create your own personalised greetings card.
check Overall Size 21cm x 29cm (8.3"x11.4")
check Fully covered by our Pixel Perfect Guarantee
check Made with high-grade materials
check Expert colour and quality finish
"Coronation A4 Class steam locomotive crosses the Royal Border Bridge at Berwick-upon-Tweed" is available as Wall Art, Photographs, Fine Art Prints, Posters and other Photo Gifts
Watermarking and Website Address do not appear on finished products
Full Art Print Range
If you are unsure which print style will suit you best then please see our comparison below. We aim to dispatch all orders within a week of ordering with regular Photographic Prints being posted within one working day (ideal for framing at home).
Framed Print (£44.99 - £249.99)
Photographic Print (£4.99 - £129.99)
Poster Print (£11.99 - £29.99)
Jigsaw Puzzle (£26.99 - £34.99)
Canvas Print (£29.99 - £399.99)
Metal Print (£59.00 - £399.00)
Photo Mugs (£14.99)
Fine Art Print (£29.99 - £299.99)
Mounted Print (£9.99 - £69.99)
Glass Frame (£19.99 - £59.00)
Acrylic Blox (£29.99 - £39.99)
Classic Framed (£44.99 - £249.99)
Greeting Card (£4.49)
Cushion (£29.99 - £39.99)
Mouse Mat (£13.99)
Fridge Magnet (£6.99)
Keyring (£5.99)
Glass Place Mat (£49.99)
Glass Coaster (£6.99)
Excellent service - prompt & very good value
Very pleased with order and service. Would have liked an email to acknowledge order but could follow progress on website easily.
Prompt and efficient service - quality of prints very good.
Very fast delivery, absolutely outstanding quality of print. Definitely will order again if ever need another print.
Greetings card of good quality with excellent art print. Very effective packaging ensured order arrived without damage.
Great all round service. Thank you.
Quick service and excellent customer service.
Great prints and posters.A++ quality!
very helpful service in UK
Quality for a great price!
Excellent service and delivery. Prices could be a little better on prints. Thank You
Wonderful service - extremely pleased. Thanks you
the products i ordered were for gifts.....they arrived well wrapped and looked amazing...im sure they will be well received....thankyou.
Fabulous quality photo, fast delivery. Will definitely recommend and use again. Many thanks
Good quality and prompt delivery and the recipient loved it
No fuss, gift came promptly. Very good
Got just what I was looking for!! Choices are so unique. A great service, fast effevient and courteous!! Thanks, will certainly use your company again!!
Excellent service and well packaged would highly recommend.
Very good value for a quality product that was delivered very promptly